Over the last six years, I have helped many talented women build successful businesses. I see beyond their highlight reel – I see their highs, their lows, what works and what doesn't.
Your Business Boost takes you behind the scenes to show you what it's really like to build a successful business. Whether you are an established entrepreneur, thinking about starting a business or searching for some inspo to get your life sorted, you will find something in this podcast to boost your business (and your life).
Happy listening!
In this episode, I share tips to make your break as relaxing as possible, without needing to be constantly dipping in and out of work.
Never miss an episode!
I created Your Business Boost podcast to share behind the scenes and show you what it's REALLY like to build a successful business (the good, bad and the ugly). I'll be sharing the learnings, strategies, practical solutions and insightful advice. We will cover all the elements essential to boosting your business – from productivity and efficiency, sales, money to staff, planning, accountability and personal brand. Get Your Business Boost by tuning in to your favourite Podcast program and subscribe so you never miss an episode!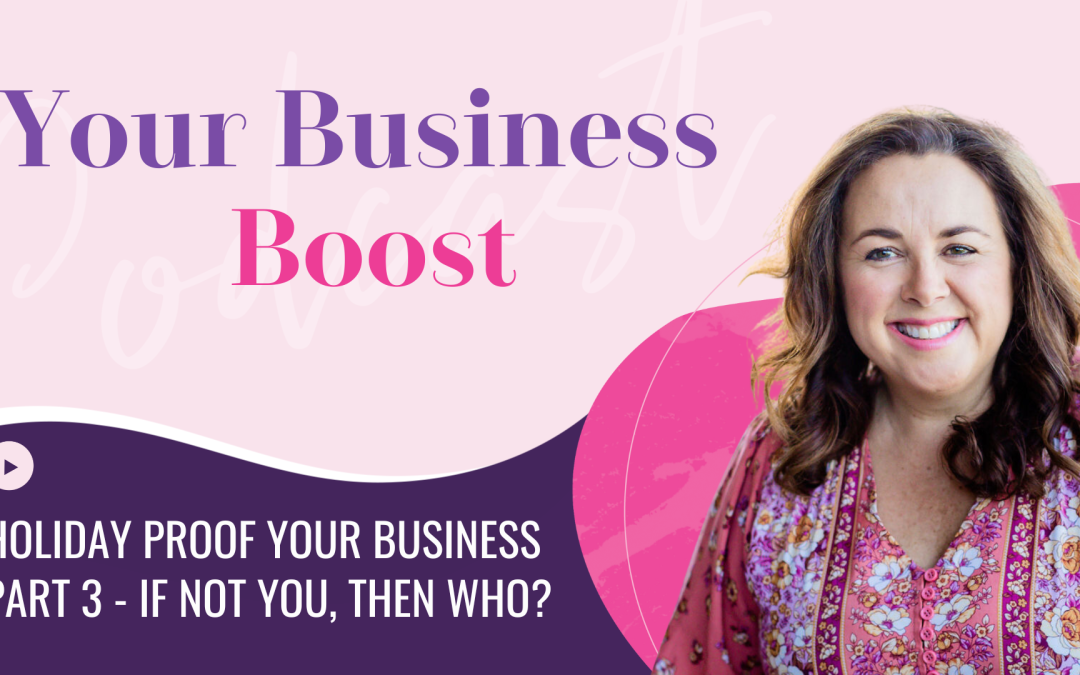 Welcome to Part 3 of this limited series of Your Business Boost where I am sharing tools to help you holiday proof your business. In this episode, we look at exactly how your business will run while you are away. We cover how to: Identify what "business as usual"...