Give your business a boost
Tailored strategy, solutions & support to get your business back on track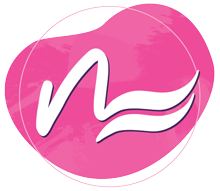 I stop female business owners from giving up on what they've worked so hard to achieve.
I work 1:1 with them, providing personalised strategies and practical tools to transform the way they operate their business, reignite their zone of genius
and love what they do again.
Do you feel like a slave to your business?
Stuck in overdrive and constantly frustrated that you can't move to the next level due to a lack of time, support, and who knows what?
No one said it was going to be this hard…right?
What if you had someone in your corner who could cut through your overwhelm and give you a pain-free pathway to success on your terms?
It's time to give your business a BOOST.
For more than 20 years I've been supporting female business owners to take their businesses from barely surviving to thriving. These are women just like you who have big goals and big responsibilities both inside and outside their business.
I know exactly what it's really like to build a successful business because I have lived it, and I can show you how to do it too.
And I'll tell you this, it's not about having a gorgeous-looking Instagram feed or an unattainable 4-hour work week.
It comes down to having a clear personalised strategy with a trusted wing-woman who can show you how to run your business without all the chaos and mayhem.
More often than not, female business owners – capable of doing everything – quickly get overwhelmed trying to do it all themselves.
It doesn't need to be this hard.
Moving from start-up mode to running a thriving business isn't easy on your own.
You need a wing-woman!
I use my superpowers to save women like you from overcomplicating their businesses and being the world's best kept secret.
You're not alone. You're not useless.
You need a business BOOST.
Work with me and I will show you how to build a sustainable business that works for you without all the unnecessary stress.
You've come this far, don't give up now.
Are you ready to kick overwhelm to the curb and drive your business forward?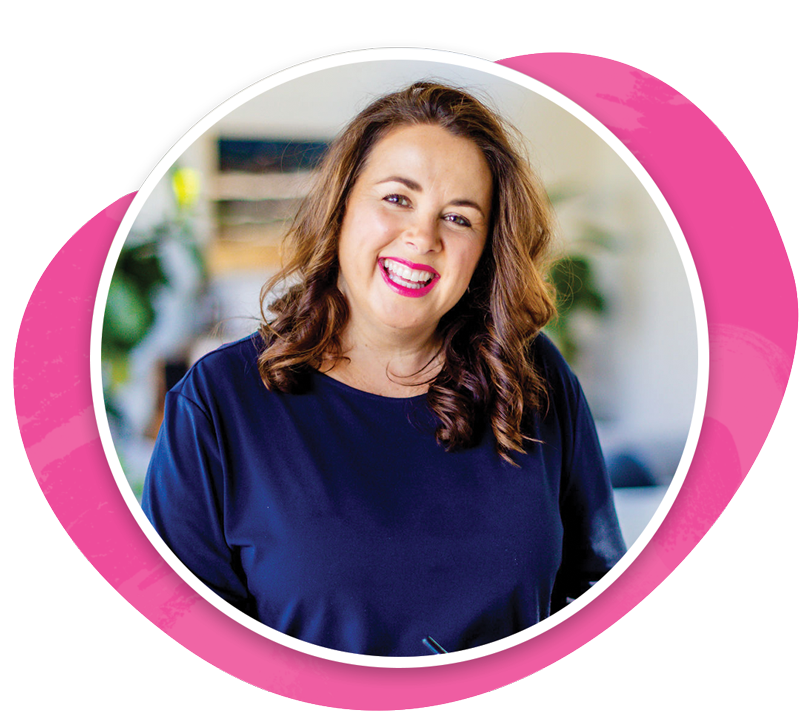 BUSINESS STRATEGIST, ADVISOR, WING-WOMAN
HOST OF 'YOUR BUSINESS BOOST' PODCAST
SPEAKER & WORKSHOP PRESENTER
CONNECTOR & AVID SUPPORTER OF WOMEN IN BUSINESS
I am passionate about and committed to seeing women succeed but I don't buy into the myth that success equals non-stop hustle and overdrive. I show women that it is possible to build a sustainable business that works for them – one that provides freedom, time and space to enjoy what matters most – in business and life.
I reached out to Michelle for support in my business when things became hectic and were tinkering on unmanageable. Fast forward 2 years and my business has experienced extraordinary growth, and Michelle remains a vital sounding board for me. Michelle provides me with invaluable support, clarity and insight - working with her removes the overwhelm, and allows me to keep my focus sharp, and my attention where it needs to be. I have no hesitation recommending Michelle to any small business owner who needs a solid voice of reason; an honest dose of perspective, or the insight and input from someone who really knows what small business needs to be doing to grow in a sustainable way.
Tracey Mylecharane, TM Solicitor
Michelle is the best business Wing Woman you will ever find! Actioning every bit of her advice has been a game changer for me and my confidence in growing my business. She is knowledgeable and so practical in her guidance and the best part is she just gets the "life blend" of family, business and self care. I feel like I found my fairy godmother!!!
Angelique Clark, Nutrition To Soar
With Michelle "on my side" and as a reassuring voice in my head, I've had the confidence to push beyond any self-imposed limits. Michelle brings genuine focus and personalised suggestions to our sessions together. She has a fabulous knack of cutting through the overwhelm, to distilling information into actionable tasks.
Katie Byrne, Right Hand Band
You know how sometimes you just know everything is goingto be alright just because someone is in your corner? Michelle does this for my business and SO MUCH MORE!!! Michelle is a sounding board, a voice of reason and most importantly she takes all my grand plans and actually makes them happen. You COULD NOT HAVE a better person to believe in you and your business. My only regret is not finding her sooner.
Laura Macleod, Macleod Education
I was at a stage in business where I didn't really know how to get to the next level. No books, no eCourses and no well-meaning advice from friends could help me grow further. Enter Michelle. She's been not only a fabulous sounding board but also a great motivator to help me realise my full potential. Michelle has helped me achieve my goals and financial targets with much more ease than if I was doing it alone.
Emma Blomfield, Interior Stylist
Michelle joined me when I was exactly six weeks into my second business, and she has been my wingwoman ever since. She is calm, centred and utterly unflappable, which has enabled me to build my business with confidence - I know that she has my back and that the details are gripped up. She has integrated seamlessly into my business and life, and life is immeasurably easier with her by my side.
Lorraine Murphy, Entrepreneur, Mentor, Author
Michelle is absolutely the lady you need in your corner if you need magic to happen. She is someone you can depend on with your life to deliver. We could not have achieved the growth we did without the dedication, hard work, and support of Michelle. Michelle was not only an asset to our business but a great support to me personally during a high growth year in business and becoming a first time mum.
Abbie White, Sales Redefined & The Execution Zone
Tune into the latest episode of Your Business Boost
Welcome to the fourth and final part of this limited series of Your Business Boost where we have...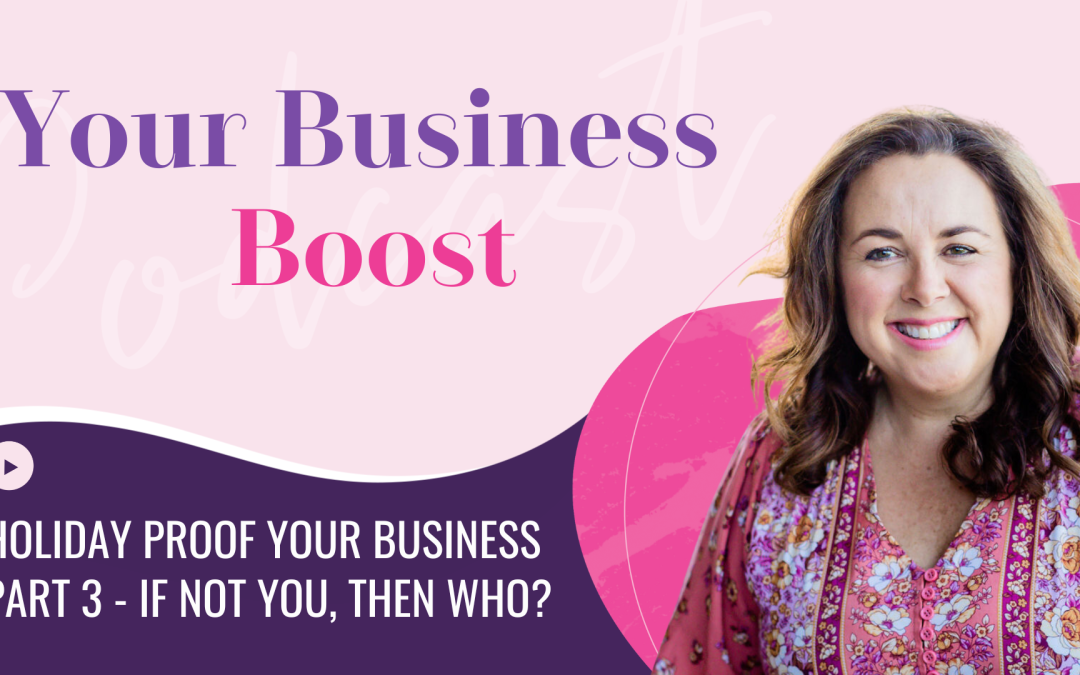 Welcome to Part 3 of this limited series of Your Business Boost where I am sharing tools to help you holiday proof your business. In this episode, we look at exactly how your business will run while you are away. We cover how to: Identify what "business as usual"...
It's time to build the business you were dreaming about
when you launched